My Blue Field Capital partners and I closed on an eight-figure deal of two fantastic properties (multifamily investing) in Columbia, Missouri: 11 acres of Cross Creek Villas and 13 acres known as The Falls at Bethel Ridge.
These two townhome-style properties have 80 units and 88 units respectively and were built in 2005 as student housing that serves the University of Missouri community in that town.
Because the properties are each nearly 3 miles from the Mizzou campus, they are not ideally situated for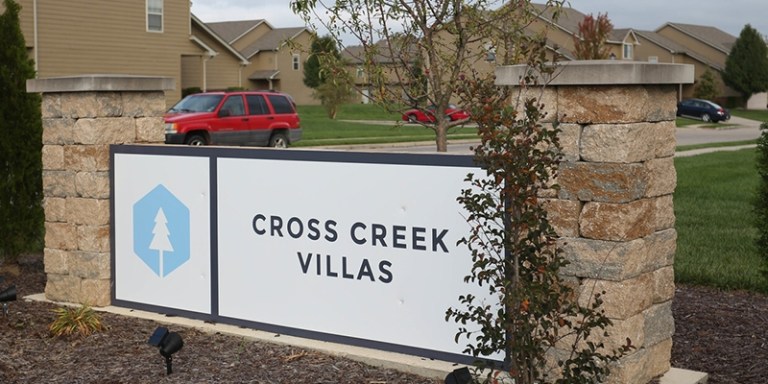 that specific use. The seller, a student housing operator, has tried valiantly to overcome this issue, offering campus shuttle buses and other strategies. However, with the influx of new student housing properties located much closer to the University, the occupancy levels at the properties have struggled.   [Top-right Photo: The Cross Creek Villas entrance]
Real Estate Dynamics in a Coronavirus World
COVID-19 has forced everyone to review their holdings and make some hard choices about where to consolidate limited resources, and that has certainly been true for the seller. Without an understanding of the multifamily real estate market, the seller put the properties up for sale—twice. Because of the more volatile nature of student housing and its high turnover rate, it is quite difficult to finance this type of alternative real estate. That challenge created an opportunity for us, as it narrowed the pool of competitors and created a more attractive acquisition price (nearly 40% below per unit replacement cost!).
Real estate is a heavily relationship-oriented business, and the opportunity to purchase these properties at advantageous prices has come about because of Bluefield Capital's strong financial and brokerage relationships. Since Blue Field Capital has such a strong cash position and has such solid relationships with financiers, we are able to consider deals that others cannot. That strong position is allowing us to assume the balance of existing, advantageous financing for one of the properties and secure new debt for the other property.
Converting from Student Housing to Conventional Multifamily Real Estate
Success and profit come to those who see opportunity where others see obstacles. Even though there is currently a 90% occupancy rate, student housing necessarily experiences a lot of turnover.
By switching to conventional usage, we expect to be able to lower expenses and experience much more stable occupancy, which should in turn lower replacement costs and needed capex work over time. The properties were built between 2005-2011 and have been fairly well maintained, which also eases concerns over potential capex needs in the near future.
We will convert these properties from student to standard market rate and take advantage of the solid fundamentals of the conventional multifamily market in Columbia, where average occupancies among the competitive set stand at 94%, with rent growth around 4% on average over the past year.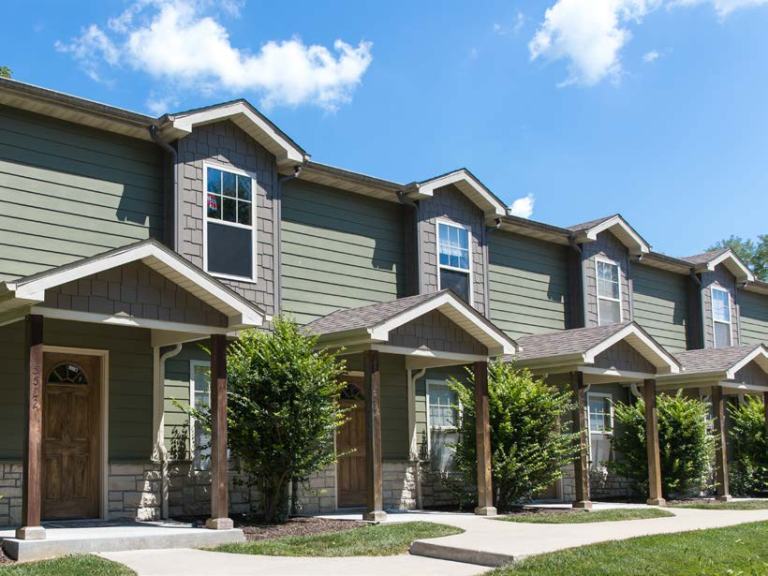 Stability is Important when Investing in Multifamily Real Estate Market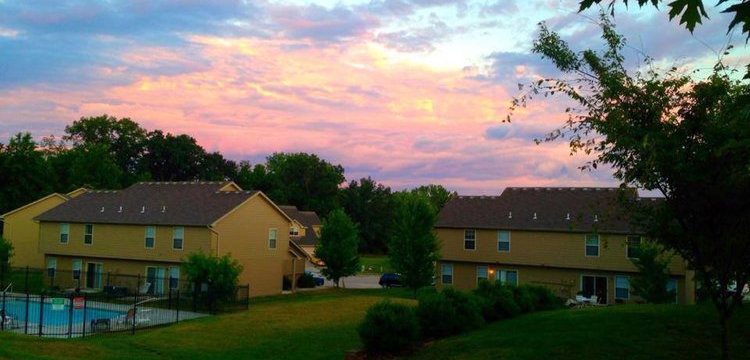 With 3 hospital in the area and the University of Missouri in town, Columbia is a stable community with a resilient employer base, so changing the usage to be more conventional should actually not be very difficult. Employment figures in Columbia have remained fairly steady throughout the COVID-19 pandemic, with an unemployment rate of 5.7% (far below the national average of 11.1%) and a ten-year household growth figure that is double the national average (1.29% vs. national average of 0.67%). Prior to the pandemic, the unemployment rate was 3.2%.