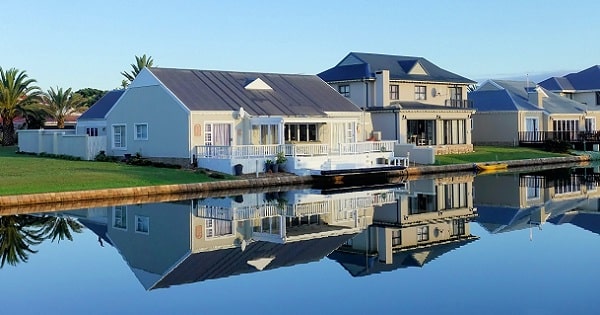 As we stand a couple of months away from 2023, real estate investors and other industry experts are interested in knowing what they can expect from the coming year. To say that the last few years brought a lot of instability and insecurity to the residential real estate market would be a major understatement. Therefore, it's no surprise that investors and others are hoping for a return to some well-deserved tranquility and normality. 
But will 2023 bring this anticipated respite, or will the turmoil that started in 2020 carry into next year? In this article, I look at six of the most significant real estate trends that investors should expect and keep in mind in 2023.
Crazy Spikes in Residential Property Prices Will End.
The trend that has really shaken up the housing market since the Covid-19 pandemic is the dramatic appreciation in real estate prices. Between March 2020 and October 2022, the typical home value in the US went up by over 41%. For comparison, the annual increase in residential property prices has averaged 4.4% since 1991. Naturally, this has affected the demand from homebuyers by further exacerbating outstanding affordability issues. At the same time, it has created opportunities for investors with access to off-market properties (which sell for less) and different financing options.
That's why the main concern for both investors and homeowners is what will happen to property values. While various experts predict different real estate trends in this regard, there is an overwhelming consensus that the unsustainable appreciation is over. Most stakeholders forecast prices to increase by 1-2% or maximum 3% next year, which will alleviate some of the pressure that spiking real estate prices have imposed. Some experts even predict 0% growth or a decline in US home values. However, I think it's too early to talk about drops in home values nationwide. The recent increases in home values were driven by a wide range of exogenous factors that weren't specific to the real estate market such as the pandemic, the war in Ukraine, and inflation. It will take time for the impact of these to subside.
While the flattening of real estate appreciation might bring some home buyers back to the market, I expect investors to continue having the upper hand in deals in 2023. After all, prices will remain prohibitively high for first-time buyers—especially in major cities.
There Will Be a Return to Primary Markets.
One trend that emerged as a direct result of the pandemic was the mass move to suburban areas and small towns. The relatively slowed spread of the Coronavirus and the more affordable home prices and rental rates drove many people toward secondary and tertiary markets and away from large metro cities. Additionally, the accelerated rate of remote working contributed to this geographical shift. We started talking about pandemic boomtowns like Boise, Phoenix, Denver, Nashville, Bozeman, Tampa, and Austin.
However, this real estate trend is expected to be largely reversed in 2023. In fact, changes are already visible in many of the markets that blossomed during the pandemic. Redfin is reporting the most significant cooldowns in these markets. This trend is forecasted to continue in the coming months, as 9 out of 10 US companies will require employees to work from the office at least a few days each week.
All in all, I expect major cities to regain much of their lost positions. For investors, this translates into opportunities for investing in rental properties in large cities as many returning employees will not be able to afford buying a home there. The demand for rentals will be especially strong in markets with high price to rent ratios such as San Francisco, New York, Boston, and Dallas.
Interest in Alternative Financing Options Will Increase.
One trend that has been characterizing the 2022 real estate market is growing mortgage rates. After reaching historically low values last year, the interest rate on mortgage loans took on an upward trend this year. The interest on 30-year fixed rate mortgages (6.92%) is currently the highest since April 2002, heading toward the 6% borderline. This is putting additional pressure on various stakeholders—especially first-time homeowners who were already struggling with skyrocketing housing prices. As many of them were pushed out of the market, investors faced less demand while benefiting from alternative financing options.
So, what are the expectations for 2023 mortgage rates? In August, Fannie Mae predicted an average 30-year fixed mortgage rate of 4.5% next year. However, this was when the rate was still at about the 5.5% mark and before the sharp increase since then. Under the current circumstances, I think it's reasonable to expect interest rates to remain significantly higher—at least in the first months of 2023.
This real estate trend means that those with access to borrowing opportunities outside of the conventional mortgage realm will have an advantage in 2023.
Rental Rates Will Continue Their Upward Path.
Rental rates have increased nationwide in the past few years, albeit at a lower rate than home prices. Since the beginning of the year, rental rates have gone up by 6.8%, compared to 17.1% over the same period in 2021.
Although growth in rent is slowing down, experts generally agree that they will continue rising next year and reach new historically high levels. The main driver behind this real estate trend is the still unaffordable property prices, which forces many to opt for renting rather than buying a home. Specifically, we can expect rental rates to increase the fastest in large metro cities as workers return to them and face the prohibitive costs of living and homeownership.
Overall, this is good news for real estate investors. Increased rental demand and high rental rates are the perfect combination for maximizing return—as long as they are able to secure affordable financing options.
PropTech Will Boom.
Various real estate trends have been driving the boom in the proptech industry in recent years, and I expect this to carry on into 2023. Despite some relaxations like the slowdown in property price increases, the real estate market is forecasted to remain highly competitive and generally tough in the coming years. This means that investors and other actors will need all the help they can get, and proptech products and solutions offer the right kind of support. 
One particular area where we can expect more interest from investors and even stronger activity from proptech companies is real estate data analysis platforms. Access to big data and AI analysis will be more in-demand than ever, as investors are realizing the value of this technology in boosting their investment decisions and bottom line.
Another field with major opportunities for proptech leaders and their teams will be lending products. Whether it's a product that helps find good mortgage options, hard money, or private money loans, both homebuyers and real estate investors will demand better access to financing amid high interest rates.
Fractional Investment Will Be on the Rise.
Related to the anticipated growth in proptech, interest in fractional property ownership will also be on the rise in 2023 and beyond. Platforms like Lofty AI, HoneyBricks, Akru, and QuantmRE provide first-time small-scale investors with unprecedented access to real estate investments, starting at as low as $100. This real estate trend is facilitated and accelerated by tokenization, combining the relatively new concept of cryptocurrency with the traditional real estate investing strategy.
As property prices and mortgage rates remain high in 2023, many will turn to alternative strategies like fractional investing to reap the benefits of owning investment properties—or parts of them—at affordable prices.
Final Words on 2023 Real Estate Trends 
While we are far from seeing low property values and affordable mortgage rates, I expect next year to bring many profitable opportunities for real estate investors. As always, the key to success is actively searching for non-traditional methods such as alternative financing, PropTech tools, and testing fractional investments.