I'm excited to invest in another real estate tokenization company that's focused on commercial real estate. Cincinnati-based
AKRU
has the mission to democratize commercial real estate and provide equal asset access to this asset class through its blockchain-based platform.
Everybody knows that it's wise to invest in
real estate
, and for most people, their home is the largest asset in their portfolio. Some lucky people may have a vacation property or a condo that they rent out on Airbnb, but until now, only 1% of people have had the means and access to invest in commercial real estate.
Blockchain and the adoption of real estate tokenization is changing all that, and AKRU is leading the way in this effort. AKRU was founded in 2018 by
Mohsin Masud
, who literally grew up in the business and has been a real estate investor himself for many years.
Mohsin grew up in a real estate family in Pakistan and started working in the family's real estate business in fifth grade. He was involved in development deals throughout the Middle East and Africa before coming to America just after the financial crisis of 2008. He's a real estate investor who's been involved in renovating single-family, multifamily, retail and office buildings across the Midwest for many years.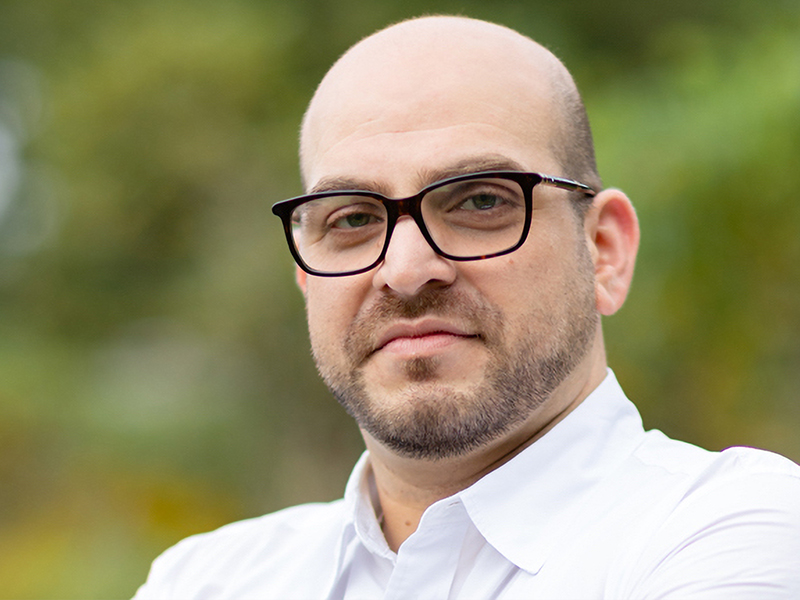 Five years ago, he saw the potential blockchain could bring in revolutionizing the commercial real estate market, adding liquidity and lowering the threshold for real estate investing as never before seen. He and his team have been working for the past four years to present security token offerings (STOs) to the marketplace, continually refining their offerings as they go forward.
Commercial real estate investors are accustomed to getting monthly or quarterly reports, but one of the interesting aspects that AKRU brings to the marketplace is a fully integrated property management software platform that provides information to investors as to the status and performance of their property on an ongoing basis.
In addition to earning transaction fees from buy, sell, trade or distribution activity initiated on the site, AKRU generates revenue by providing all the critical background due diligence for presentation to investors on the platform. There is background information about historical profitability, as well as future rental income projections and other relevant details for each property regarding property activities and financials. With AKRU, they can see in real time whether tenants have paid rent and how the value of any security token holder's assets have changed over time. They are also working to build margin trading as an aspect of that offering as well.
The TAM (total addressable market) for tokenizing this asset class is enormous, as last year global commercial real estate assets were valued at about $280 trillion (and property values have of course surged since then).
For the past 20 years, the average volume of commercial real estate accounted for $350 billion in transactions every year in the US alone.
As familiarity and comfort levels with the security and opportunities surrounding Blockchain technology rises, demand for these types of investment opportunities will certainly grow exponentially.
For the moment, the platform facilitates use by accredited investors and even seen from that vantage point, the total addressable market is still $21.6 B. This assumes 3.7 million 35-55 year old investors averaging $5,800 each.
A Real Estate Tokenization Company Poised for Growth
Traditionally, someone who wanted to invest in commercial real estate would need a minimum investment of at least $250,000. AKRU's's offering opens up commercial real estate markets to anyone wanting to invest with as small of an investment as $1000.
Prior to this, if you had a small amount of money that you wanted to invest in commercial real estate, you probably would simply buy into a sector-specific REIT, like healthcare, hospitality or shopping malls. With AKRU, you are not pooling your money into a fund; you pick the specific asset in a specific location that you'd like to invest in.
The company is offering investment opportunities across many different areas or stages of development to match a range of investor risk tolerances and profiles, from highly-stable core assets that offer steady cash flow, to some value-added investments that may have some short-term upside, to those potentially higher-yielding opportunities or development projects that come with higher risks but may provide stronger returns for investors.

AKRU's low investment threshold in commercial real estate makes the asset class more accessible, and by making assets more liquid, it solves a lot of the holding issues associated with commercial real estate (like redemption clauses and discounts associated with those). Because users have the opportunity to liquidate their security tokens at any time through access to AKRU's secondary market,AKRU is turning a traditionally very long-term investment into (potentially) a short-term investment.
The company started working last year to build relationships with wealth management firms like Morgan Stanley and Wells Fargo, as well as smaller boutique asset management firms and family offices who see the appeal of such increased liquidity within the commercial real estate asset class. They have grown their investor community to over 380 active accredited investors and over 37,500 accredited investors and RIAs.
AKRU also has close to 2500 non-accredited investors on a waiting list, which will be activated once they secure an Alternative Trading System (ATS) license that will allow for the development of a full exchange in 2023 that will be open to all. Long-term growth prospects are very promising.
Growth: Listings vs. Transactions
Benefits for Everyone Involved
You know something is a winner when all parties involved can feel like they benefit from transacting on the platform, and AKRU is certainly delivering that:
I have great confidence that Mohsin and his team are helping to disrupt this industry, and I'm not the only one. He has been backed by Draper Goren Holm and many others.
In fact, they were oversubscribed on a previous funding round, which speaks to the confidence others have in him as well. They are tracking ahead of projections for assets available on the platform and most importantly, revenue generated to date.
We are very far away from tokenization becoming "mainstream" but I'm confident that AKRU will help democratize commercial real estate investing in bold ways.