Over the last two years, the urgent emphasis was on health and capacity in senior living and long-term care facilities. Now, everyone of us with loved ones in those systems have had a tangible reminder of how important they are—and will be as we age. With many of the safety and health practices enhanced, the focus has turned back to quality of living, and there's new room for competition in the senior living space.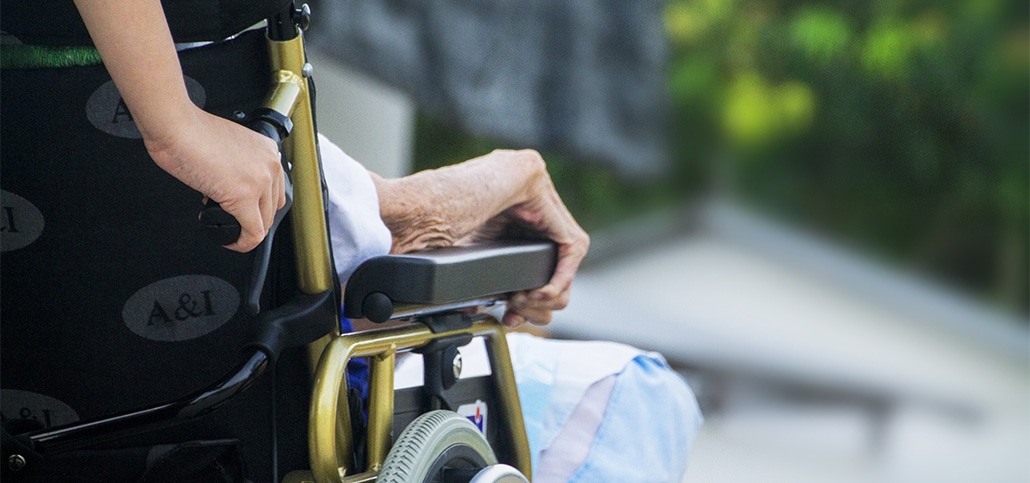 Nursing homes and long-term care facilities are starting to up their digital game and plan to continue to do so even after the threat of the virus is fully behind us. Operators, health care workers, and assisted living professionals acted quickly and responsibly to reduce the risk of viral transmission among existing patients.
That process left new and obvious areas for improvement: how do we think about social connection as a primary aspect of senior care? Are at-home caregivers supported adequately? How do current layouts or visitation practices leave residents, who are often immunocompromised, at a greater risk?
Tech has been, and will continue to be, the best answer for those questions. And the time for investment is unequivocally now. The years ahead will bring a spike in the elder population, as the bulk of the baby boomer population enters their senior years.
Here are the areas I see changing in advance of that demographic spike and the demand it will bring:
Tech as a Tool for Connection
Isolation was a word we heard often throughout the peak of the pandemic, but loneliness is no new concept to assisted living professionals. Social connection is a major component of mental health, and the benefits of socialization are hard to overstate.
Many homes and care facilities have invested in communication technologies to help facilitate virtual interactions. Intuitive video call technologies that are easily used by residents have proved to be great additions to building amenities. Many platforms also offer accessibility support in the form of captions, or voice-to-text transcriptions. Video cameras and accessible screens are quickly becoming cornerstones of a room's design.
But some operations managers have gone further with their investments, and it seems to me a decision that will be well rewarded.. Integrated app-based platforms can do wonders for facilitating a richer social life, offering residents a better, more self-directed way to connect. Apps can empower residents to build their own e-calendars, providing them the ability to RSVP to events, subscribe to their preferred social support groups, choose from an updated dining hall menu, arrange transportation for a visitor, or access virtual learning libraries. These kinds of immersive technologies can help residents lead a more engaged, more robust social life and will be appreciated by the resident and by their family alike.
Smart Tech for Smarter Care
Special purpose devices are gaining popularity in the senior care sector, and 'wearables' are being adopted into care services left and right. The term 'wearable' refers to a wearable biotechnology, often in the form of a wrist band or bracelet, that can track and gather key health indicators for each individual patient.
Track a patient's heart rate, assess trends in quality of sleep, and analyze data on activity and recovery — the technology already exists. Wearables garnered public attention as certain facilities used the same sensor-based technology to facilitate a more thorough approach to contract tracing. But the benefits go far beyond and will definitely be here to stay.
With this kind of targeted, individualized data, health care providers have the chance to completely revolutionize their standard of care. Disrupted patterns can be identified quickly, and care can be both faster and more targeted. Patient reports to families can be better informed. GPS capabilities can help keep track of patient's locations, and caregivers can actively prevent nighttime wandering or respond quickly to falls. Critical time can be saved, guesses can be more accurate, and care can be further individualized based on each patient's data — these kinds of capabilities will quickly become the new standard for senior care.
Home But Not Alone — Tech for Home-Care Professionals
Home-care professionals and unpaid caregivers are among the many unsung heroes in our society today. It's another area of care that the current pandemic has made more visible. Often left without proper support, technology offers new ways for home-caregivers to access information, and to connect with other people in similar caregiving roles.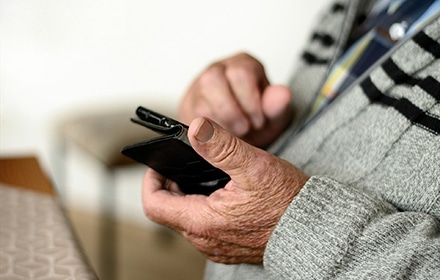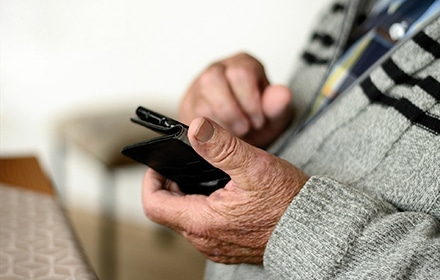 Apps like Calm and Headspace can help caregivers commit to their own self-care, helping ease the stress and anxiety that comes with being in charge of a loved one's health. Social media offers people new ways to find community resources, programs, and support groups, and to keep in close communication with friends and other caregivers. Other apps, like MediSafe, can help care givers keep track of medication management, and can make curated medical resources like webinars more accessible. Finally, smart tech can help facilitate more streamlined care: scheduling in-home visits, making to-do lists, and syncing information across platforms shared by other family members.
It is the sign of an advanced society, the standard of care we're able to offer our elders. The possibilities that smart tech offers the senior care sector are endless, and it's both a business proposition and a human imperative that we push our technological integration as far as it can go. Technology that promotes social connection, personalizes care, and supports home-care professionals will make the difference between standard and sub-standard senior experiences. If investors and operators prioritize this transition to tech-based care, we'll be more than equipped to meet the increased demand in the seniors housing sector, a spike that lies only a couple years ahead.