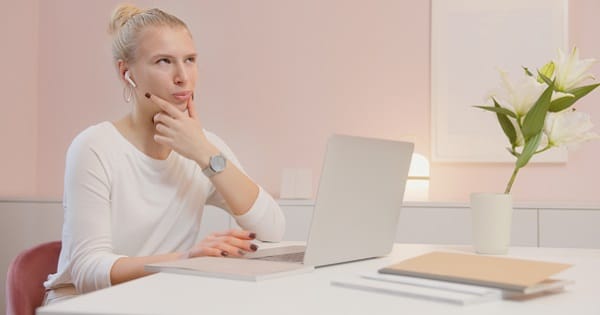 Real estate technology, also known as proptech, has experienced a major boom in recent years. All stakeholders—from real estate professionals seeking extra help in conducting business to investors looking for the next big thing in the investment world—have their eyes on real estate tech and where it might take us next.
Overall prospects are excellent, which is why I have been investing and getting involved in so many proptech startups. (Most recently, I became an advisory partner for 44 Venture Opportunities, a thesis-driven VC supporting the advancement of blockchain in real estate.) In this article, however, I would like to dig a bit deeper into why investing in a real estate startup could be a great idea in 2023.
The Real Estate Technology Market Is Set to Continue Expanding
The #1 reason why you should consider investing in any particular industry is the size of the potential market. Real estate tech is offering great potential at this moment. Proptech is expected to grow from $9.73 billion in 2021 to $18.66 billion in 2028, with a CAGR of 9.7%. The global real estate market is also forecasted to reach a size of $5.85 trillion by 2031, up from $3.81 trillion in 2021. These numbers alone are enough to convince even the biggest skeptics of technology's potential to disrupt the still relatively traditional real estate industry.
Although real estate is notoriously conventional and thus difficult to change, none of us can ignore the degree of transformation and democratization that digitization and technology have brought in recent years. Largely, the path was paved by companies like Airbnb and Zillow that started as small real estate startups and evolved into giants at the forefront of the digital disruption of real estate.
However, these giants aren't the only ones transforming real estate through technology. On the contrary, various small real estate startups are bringing important breakthroughs. For example, Lofty is allowing everyday people to become real estate investors with as little as $50 through fractional ownership. Agently serves as a virtual real estate coach for agents, helping them close 40% more deals via guidance and accountability.
These are just two of many examples of real estate tech startups that are changing the game. Importantly, while real estate professionals tend to be conservative when it comes to technology, the last decade's advancements have successfully shown them the value of proptech in improving the industry. 
I am confident that real estate technology will see an increased demand in the coming years. Therefore, savvy investors should consider putting their money into a technology-driven real estate startup to try to capture some of this growth in the market as the returns might be significant.
The Real Estate Market Remains Tough
Since the onset of the pandemic, times have been crazy for the real estate market—both residential and commercial. Between January 2020 and October 2022, the median price of a US home increased by 43%, compared to an average annual residential real estate appreciation rate of 4.1% since 1991.
In 2022, skyrocketing mortgage rates added further pressure on already anxious homebuyers, agents, and real estate investors. The 30-year fixed-mortgage interest rate reached its highest levels since 2002.
Overall real estate trends for 2023 point toward the beginning of normalization in the housing market. The early signs of this are already visible today. Nevertheless, the real estate market will remain tough in the coming months and years. Even if the steep spikes in prices and interest rates come to an end, experts agree that they will not take a dive any time soon and will stay significantly higher than what we saw over the last few years.
This reality creates a positive environment for technology-based real estate startups. In such a tough market, all stakeholders (homeowners, property investors, agents, and brokers) will need extra support and technology offers exactly that.
While we have witnessed a boom in numerous real estate startups in recent years, there is still a lot of untapped potential. Homebuyers can benefit from more apps that support financing amid high mortgage rates. Meanwhile, investors are on the lookout for further fractional investing opportunities and enhanced ways to analyze investments. Agents could also use more automation and streamlining of their day-to-day operations.
Blockchain Is Creating New Opportunities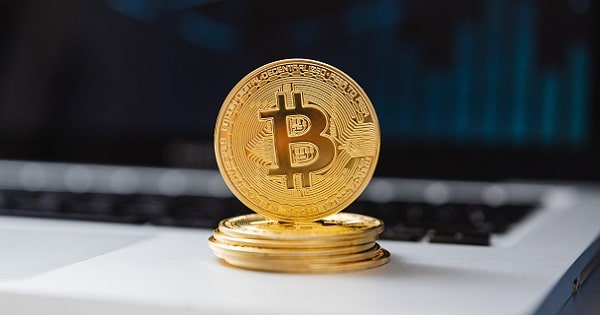 The final reason to invest in a real estate startup is the accelerating merger between two equally potent industries: real estate and blockchain. This trend has caught my attention, as it creates new opportunities for both proptech company founders and the investors who support them. I believe the benefits for all real estate stakeholders will be huge, as blockchain can bring transparency and democratization to real estate like no other technology can. 
I myself have invested in a number of real estate startups using blockchain including Lofty (discussed above), HoneyBricks (allowing investors to invest in real estate through crypto wallets), Robinland (tokenizing institutional-grade commercial real estate to provide fixed passive income to investors), and QuantmRE (using blockchain to facilitate home equity agreements).
These real estate technology startups are already showing great potential in disrupting the traditional ways of conducting business and bringing strong returns to investors. Meanwhile, they are paving the way for many more founders and companies to come up with creative solutions to real estate challenges. This ultimately creates profitable opportunities for investors to support those who are at the forefront of disrupting real estate.
Final Words
For the reasons listed above, investing in a real estate startup is a viable opportunity for 2023 and beyond. However, just because real estate and technology are set to continue growing doesn't mean that any tech-based proptech company can successfully disrupt the space and bring profit to investors. As with any other investment strategy, it's important to look out for certain indicators when investing in a startup. Specifically, pay attention to the startup team, the viability and scalability of the product, the size of the niche market, the exit strategy, and how your capital will be used.