Investing in PropTech Startup
—I hate how the Real Estate industry runs on spreadsheets and requires endless phone calls. The ability to get accurate information and then make timely decisions is critical to making (or losing) millions quickly. As
my real estate portfolio
grew, so did the time spent on weekly calls, asking the same questions over and over again.

I was initially introduced to Canopy Analytics through one of my largest LPs. My first impression was that the product looked like a reporting dashboard but with 'Slack' and 'DropBox' functionality. I hadn't seen anything like this before. I ultimately joined the board and led the oversubscribed seed round via our VC fund at Blue Field Capital.
Canopy Analytics' customers are comprised of REITs, Private Equity firms, Developers and Family Offices. They all have large multifamily real estate holdings that need more manageable, real-time data analysis to drive profit-generating activity on a day-to-day basis. Canopy Analytics has a SaaS business model where it charges each customer based on a recurring fee per unit on the platform. The total addressable market based on our bottoms-up analysis was $10B+.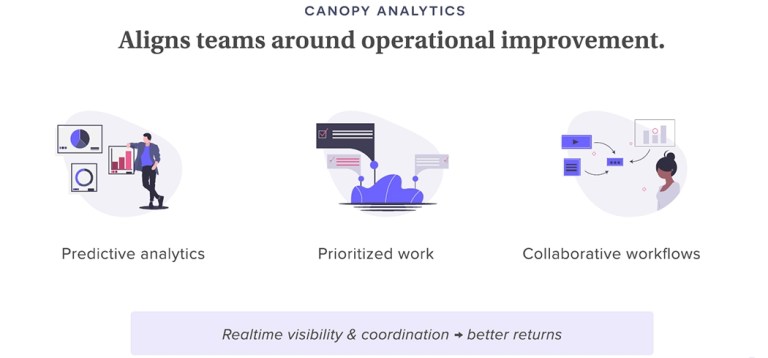 Sunny's Vision: The Next Generation of Cities
If you've listened to any of my PropTech VC podcasts, you've probably heard me lament that too many PropTech solutions focus on Class A or Class B properties. Many investors struggle to make money in workforce housing. This is precisely where I think Canopy Analytics can make a big impact. Several factors have affected the availability of affordable housing, transforming the way neighborhoods function and creating economic viability.
The future lies in creating cities with urban sustainability that are amenity-rich and have low carbon footprints, high walkability, less sprawl, transit-orientated development, mixed-use centers, and access to green spaces. The New Urbanist and Smart Growth movements aim to provide a broad range of housing types, sizes, and prices while focusing on community well-being. But you can't have these if you don't also have profitability for property owners. The issue in reaching these ideals lies in high management overhead and escalating costs associated with the development and redevelopment of housing. Canopy Analytics can be the software layer to achieve the vision of operating and financing this next generation of new urbanism.
Forward-looking Idealists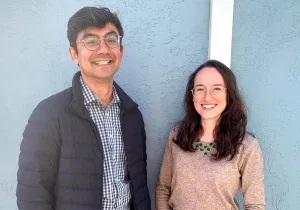 Canopy Analytics is led by co-founders Sunny Juneja, Jessica Willis and Sameer Siruguri. The Founding team had a natural mix of product talent: 2 Engineers and 1 Designer. Collectively, these individuals have created a software that simplifies and eliminates the information overload that can overwhelm those involved in the management of properties.
Canopy's real-time system unscrambles spreadsheets and reports to reveal progress, adjust strategies, and map financial trends, ultimately achieving promised returns and driving performance while eliminating human error.
Standing out as leaders redesigning the industry operating system, Canopy Analytics is revolutionizing the future of property management, and its success thus far has led to the acquisition of notable investors and clients.
Sunny Juneja
is a Co-Founder and CEO of Canopy Analytics. Sunny studied at the University of California, Berkeley. He earned a B.A. in Applied Mathematics, and has focused his career on software engineering.
Jessica Willis
is also a Co-Founder and Chief Product Officer (CPO). Jessica also attended the University of California, Berkeley, where she studied Sociology. She now works with customers to customize and design systems that will meet their needs.
Sameer Siruguri
is the third Co-Founder and Chief Technology Officer (CTO) who studied at Rice University in Machine Learning and at the Indian Institute of Technology Bombay in Computer Science.
Cutting Through The Clutter
For asset managers, difficulties arise in optimizing a portfolio and knowing the most cost-effective deployment of capital. Canopy Analytics identifies hidden patterns and navigates tricky market conditions with machine learning algorithms and predictive analytics that result in more profitable portfolios. Portfolio managers who use the software are profiting from adding $400K in annual economic value and maximizing their Return on Investment (ROI) within a fixed period. Additionally, they are experiencing 48% shorter vacancy rates and saving $70K in payroll reallocation.
The main problems developers and investors face is the frustrating disconnect between the data and establishing insight that provides applicable goals to increase revenue and potential. How can property managers navigate all those time-consuming manual processes such as emails, spreadsheets, and reports? How can they filter out the noise and information overload for investors to utilize? The software created by Canopy Analytics cuts through the clutter, eliminates blind spots, and predicts growing market risk factors instantly, with an efficient dashboard that connects all the dots.
Canopy Analytics is also designed to foster collaborative workflow in all departments. The live, real-time dashboard can predict and prioritize issues that can decrease vacancy rates and solve local challenges that managers face on a local level. The software can convert data into prioritization alerts and daily tasks for rapid resolution.
Product-Market Fit Across All Stakeholders
Canopy Analytics' is an example of a PropTech solution that benefits all stakeholders. It's not just the investors/owners of property that benefit. The software empowers property managers to become better business managers and ensure community managers get more done through key features such as:
According to an SEC report filed by RealPage, the software budget that can be captured from the conventional multifamily segment sits at $500 per unit. There are an estimated 44.6M rental units in the USA according to the US Census Bureau American Housing Survey.
The global market is far larger, especially in markets where home ownership rates are shrinking. For example, 36% of the US population rent their home compared to 48% and 49% for Germany and Hong Kong, respectively.
The market size for Canopy Analytics is uncapped as long as the software continues to show how its use can increase NOI. In this respect, Canopy Analytics can unlock value in multiple categories and achieve its vision for operating and financing the next generation of cities.
Overall, Canopy Analytics is the future of multifamily owner-operators because it has redesigned the antiquated operating systems that were considered industry standards. In a market that has been severely impacted by the pandemic, operators need to use every advantage available to help guide them toward optimal success. Despite the challenges, there are many opportunities in the multifamily sector, and Canopy Analytics is providing customers with a competitive edge.