I'm excited to announce a PropTech investment via my family office into Amenify, a start-up led by Founder/CEO, Everett Lynn.
As a
real estate investor
, I must compete to attract tenants for residential communities so that I can push rents and improve resident satisfaction – often at the same time. The most common tactic to 'add value' to a property is to offer amenities. For decades this typically meant physical investments like hardware, a swimming pool, a gym, dog park, etc. However, the data shows that usage (and ROI) is low relative to the costs.
The concept of offering service-based amenities is a major growth area within PropTech and is something residents are demanding as a standard, especially in luxury Class A properties. I invested in Amenify because they've built a cloud-based platform to solve this problem and provide every community with private service teams and support. This means house cleaning and chores teams, dog walkers, handymen professionals and even chefs and delivery drivers that work from nearby ghost kitchens.
The beauty behind Amenify's strategy is their two-sided marketplace is a win-win, and it has an opportunity to be an extremely large company. They took time to work on the business model, and it's paying off. Amenify has grown revenue 5x in the last 12 months, and this revenue is coming from a fraction of nearly 500,000 homes/units that have signed up. This is a good sign. 
In addition to that, there are 6 things that I felt made this a compelling investment:
Big market + clear mission
Strong team with strategic investors
Disruptive change for home services
Scalable solution for RE operators
A virtuous cycle
Future opportunities
Big Market and Clear Mission
There are 20 million managed homes (
apartments
, HOAs, SFRs, senior, student, etc.) in major cities, and Amenify is staying focused on this segment. The core service verticals for cleaning, chores, maintenance, pet care, meal delivery represent $100B+ in total spending for these homes.
Real estate managers have value that is currently not being used: data, consumers, and access to the home – but it requires a full-service platform to unlock this value. Amenify is doing that. 
Strong Team and Strategic Investors
Amenify's Founder, Everett Lynn, has 10+ years of experience in the real estate industry knows how to mold a business model to fit the needs of the largest real estate clients. More importantly, I think Everett has a good mindset that helps with recruiting and selling. 
It's magnetic to chat with someone who believes in helping the people at a community, and I think that Everett's empathy for customers and partners is what has helped bring in strong leadership in 2021 for technology and operations—several executive members have led their companies through successful exits.
It is also important to mention that Amenify has compiled a ridiculous amount of strategic investors (more than 46) who control a portfolio of more than 2.5 million homes.
Many of the PropTech VC's I respect have also invested in Amenify. Aggressive and scrappy, Everett learned the ins and outs of the industry working for a real estate-focused private equity group. With an innate empathy for others, Everett was astonished that conversations always centered around managing the property instead of improving the resident experience.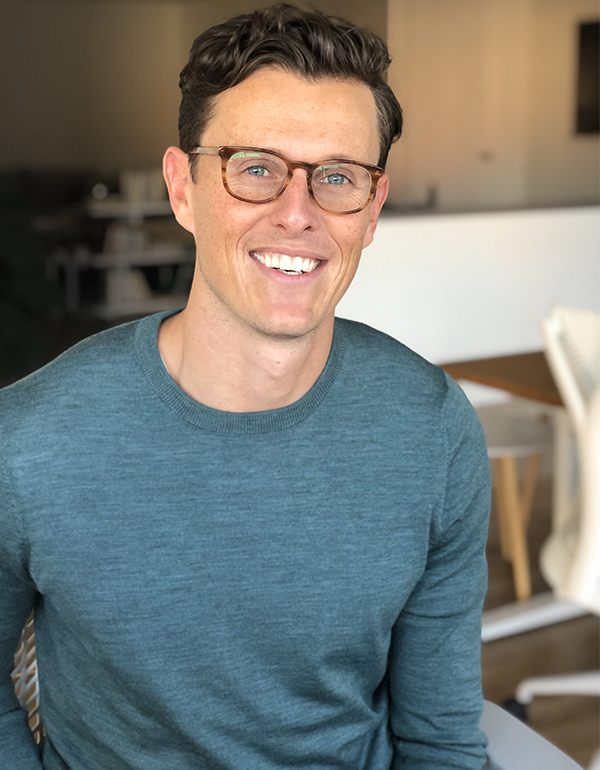 He saw how entrenched real estate veterans are in the way they did business, and he saw the gap it left behind. Spreadsheets and incremental business plans focused on garnering 3% year-over-year growth dominated the conversations—none of which ever focused on improving experiences, using data, and transformative approaches.
Disruptive Change for Home Services
Amenify focuses on services that can be improved with local network effects, data, and technology. By partnering with 30,000+ homes in a market they are able to achieve a significant improvement in efficiencies, helping both the Buyer and Provider of the service. 
Before Amenify, Service Providers spent 40-50% of their day driving around town, handling one-off orders, unloading equipment, and (often) getting locked out due to access issues. Now, these small businesses can expand their consumer pipeline to include entire apartment communities (think: cleaning 7 different homes at a single location; or delivering 18 meals at the same time) and take over thousands of homes across a smaller number of locations.
This concentrated group of customers is something small businesses can't acquire on their own. As a result, Amenify allows them to scale their operation through improved software like routing tools, provider applications with language translation, and auto-dispatch engines for backfilling appointments. Service pros on the platform claim the number of jobs completed by in a day can increase over more than 100%. 
These cost savings are what drive the opportunity for Residents, that ultimately are economically motivated. With Amenify, residents have transparency and trust into who is coming onsite, centralized real-time support, and an economic incentive that they would not get on their own. As one example, Amenify's private meal delivery might cost $13 from a local ghost kitchen, which is half the price of other delivery platforms. The personalization, support, and convenience of Amenify is built for these increasing trends with all demographics. COVID has only accelerated the need for high-quality personal care from trusted sources.  
Scalable Solution for RE Operators
Amenify's business model benefits everyone in its cycle and creates an ever-improving value chain that is the hallmark of a winning business strategy. Below is a brief outline of three of those major wins.
RE Operators benefit: plug-in economic boost; multiple service teams; without the work
Residents benefit: trust, support, and economic value
Service Providers benefit: immediate growth and efficiency, with better tools
The most important group is the Real Estate Operator. While they care about Residents, Amenify is working to solve their pain points. From a Real Estate Operator perspective, of course I want dedicated private teams visiting my properties at fixed times to help residents. What is a game-changer is the low-cost, which means Owners have the ability to plug in service teams across an entire portfolio (instead of just a few properties that can afford it). There is an immediate and quantifiable income boost.
The additional benefits here are major property integrations (Yardi, RealPage, etc.) as Operators don't want things disrupted. Further, one platform for numerous types of services streamlines compliance; and standardizes everything across dozens of markets. Right now, Real Estate Operators are solving this piecemeal for every region and it's a lot of work for property managers to take care of this. 
Amenify: Cashing In on A Virtuous Cycle
The genius of this platform evolved from a genuine desire to provide tools and customers to small businesses, leveraging the efficiency of a massive property manager network, to create better tenant experiences. With Amenify, the customer can receive greater value than before (which drives more demand). More demand for The Service Provider generates lower costs as efficiencies and bundle effects take place. All the while, the property owner/manager directly benefits from a more sustainable community. Residents are happier, less cars are needed to drive on the road, and ultimately there is less turnover cost from Residents leaving.
Amenify has signed up hundreds of thousands of units and is on a mission to reach 1 million homes in the near future, an amount that unlocks more data, more demand, more supply, and more value for everyone in the network. The fact that the current investor base controls more than 2.5M+ homes makes this 1 million home milestone more realistic. 
Future Verticals Being Tested
What does the future of services in the home look like? The only answer that we see with Amenify is "it's evolving'. Smartphones allowed for the personalization, and logistics infrastructure have raised the bar for customer expectations who are saying "just for me, right now, at a lower cost". Once the model was proven (structure, tools, operations, support) it became apparent how to translate the model for other service verticals. For example, car-cleaning experts could visit an apartment complex every Tuesday, or maintenance staff can now service multiple buildings in an area, instead of one building.
Trust is a huge factor in this industry, and despite crazy demand, Amenify is taking great care in their expansion. Everett told me, "We only focus on things where we are confident we can create a superior experience than before, and we are constantly evaluating new verticals and products."
Today, Amenify is focused on providing services, but in the future, they have also tested bringing consumer products into the home. These range from sparkling water, to pet food, to subscription grooming kits given to Residents as a welcome gift.

There are many 'digitally-native' brands that no longer need a storefront. Amenify has an opportunity to help build the storefront for these brands—it's all about data, access to the home, and a scalable, qualified workforce. This is what's needed to reach millions of homes.
The possibilities for this company are endless, and it's exciting to be involved today with those who are creating the future of how we will live!