I'm excited to announce my latest real estate acquisition with Blue Field Capital. Last week, we closed on the Springhill Suites by Marriott Dayton South, a four-story, 84-room hotel in Dayton Ohio.
Hotel occupancy rates plummeted during the pandemic–even in Ohio– but every investor knows that, amidst doom and gloom, there is always opportunity, and that's what we feel we've been able to create for ourselves with this property.
Savvy city officials nationwide understand that they need to prioritize investments in business and tourism, of which Dayton's recent renovations to its convention center and improvements to its downtown activities are great examples. As the world wakes up from this pandemic, we are optimistic that pent-up demand for travel in certain areas will have a positive impact on the industry.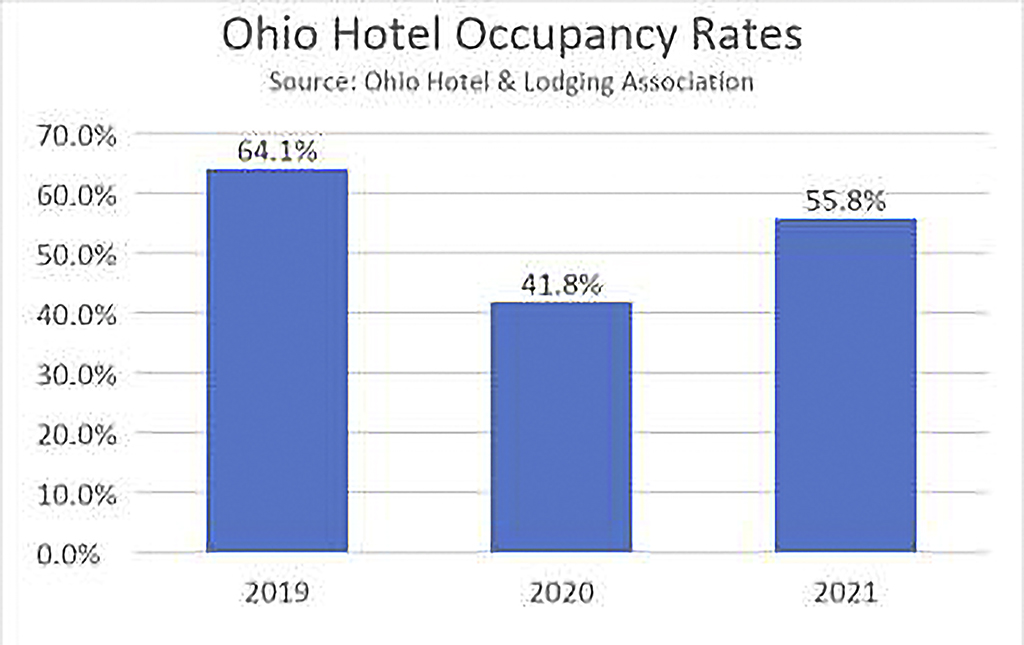 While corporate travel is down, hotels are enjoying additional revenue from prolonged leisure stays made possible by more flexible, pandemic-driven 'work from home'–or more accurately, 'work from anywhere'–policies. With this latest acquisition, we are making a long-term investment that we are sure will pay off.
There are several factors that have led to our excitement about this deal:
Strong Acquisition Opportunity
We are fortunate to have been able to acquire this 2007-built property at a highly attractive price. Even with the multi-million dollar project improvement plan factored in, we have acquired the property below replacement cost.
Our financing accommodates the improvements that need to be made to cater to a new, more mobile demographic. The property is projected to enjoy a 12% short-term cash on cash return due to those improvements and will provide a 14% eight-year IRR (internal rate of return) for our investors.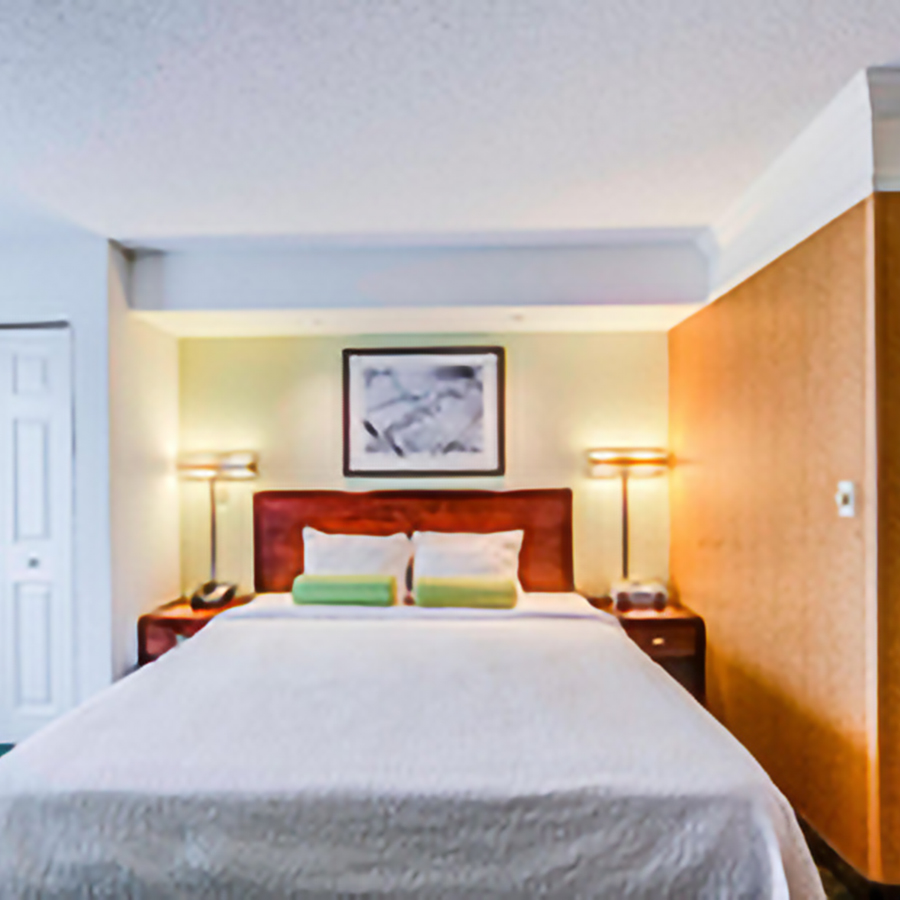 For the hospitality industry, recovery from the pandemic has been progressing slowly, and inflationary woes present another hurdle to this process. Any public-use spaces–such as office, retail, and sports and entertainment venues–were negatively imipacted, but hospitality real estate has been slower to recover than any other sub-sector. Business travel still hasn't fully recovered, and we are starting to see a returen of just some of the large events that were canceled due to the pandemic.
According to Joe Savarise, President and CEO of the Ohio Hotel and Lodging Association, the record low occupancy rates that Ohio hotel and motel operators experienced in 2020 and 2021 resulted in approximately $1.9 billion in lost revenue. This can have a softening effect on the market, one that our investors can leverage to their benefit.
As is the case in so many aspects of the hospitality industry, geography matters, and some areas have held up better than others. CBRE reports that hotels outside the 65 major markets experienced less of a drop than those in the big cities (35.93% occupancy in larger metro areas versus 58.8% occupancy in smaller areas). This makes sense, as big cities are more reliant on events, corporate travel and international travelers to sustain their RevPARs.
Experience And A Strong Operator
According to
Deloitte Touche Tohmatsu's 2022 Travel Outlook
, corporate travel will not reach 2019 levels in this calendar year. To facilitate the gradual return of a travel-rich life, hotels will need to continue to be careful to manage liquidity, cash flow and allocations of working capital. That's why it is critically important to have an experienced property management team in place.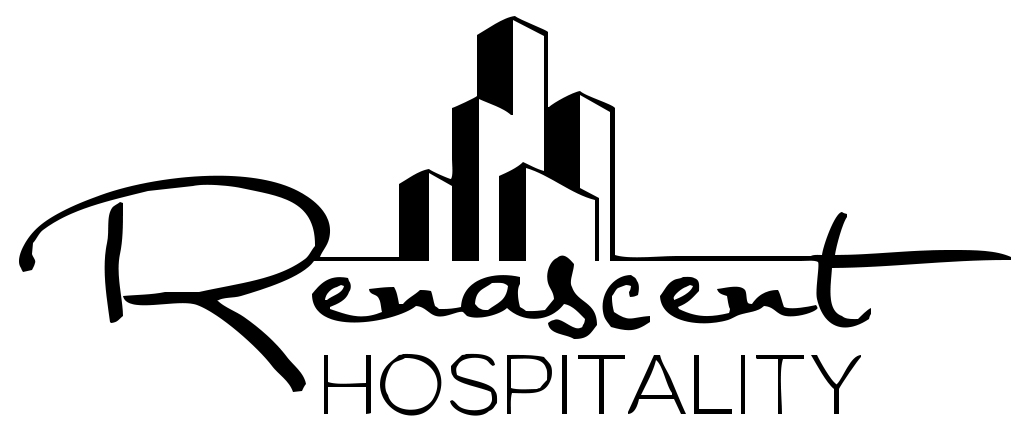 We are excited to be working again with one of our strong hotel management partners, Renascent Hospitality, to manage the hotel. Renascent has over 23 years of management experience in the Ohio market and nearly 10 years in the City of Dayton. Renascent Hospitality has been named in both Hotel Business and Hotel Management's respective magazines as one of the 'Top Hotel Management Companies in America.'
The Blue Field Capital team also brings its own hospitality experience to this project, experience that includes 1,200 hotel rooms, 1,500 senior housing units, and 4,800 multifamily units under management. Blue Field Capital has benefitted from working with Renascent since 2015 on other hotel opportunities in different markets and looks forward to another productive partnership.
Strong Location Within a Diversified Market
This hotel sits on 2.37 acres of land on the south side of Dayton in a highly desirable area. The building has 84 rooms and 2100 ft.² of meeting space and is situated right next to the popular Dayton Mall.
The nearby demand generators include LexisNexis, Met Life, National City, Sion Medical, Wright Patterson Air Force Base, Premier Health, Kettering Health Network, and University of Dayton. The hotel also stands to benefit from the booming I-75 corridor from Cincinnati/West Chester north to Austin Landings and Miamisburg. This corridor, known as "Daytonnati," is one of the fastest growing corridors in Ohio.
The city of Dayton is in west central Ohio, approximately 40 miles north of Cincinnati and 60 miles southwest of Columbus. The city is situated at the intersection of the nation's largest highway system – notably Interstates 70 and 75; as such, the area is commonly referred to as the "Crossroads of America."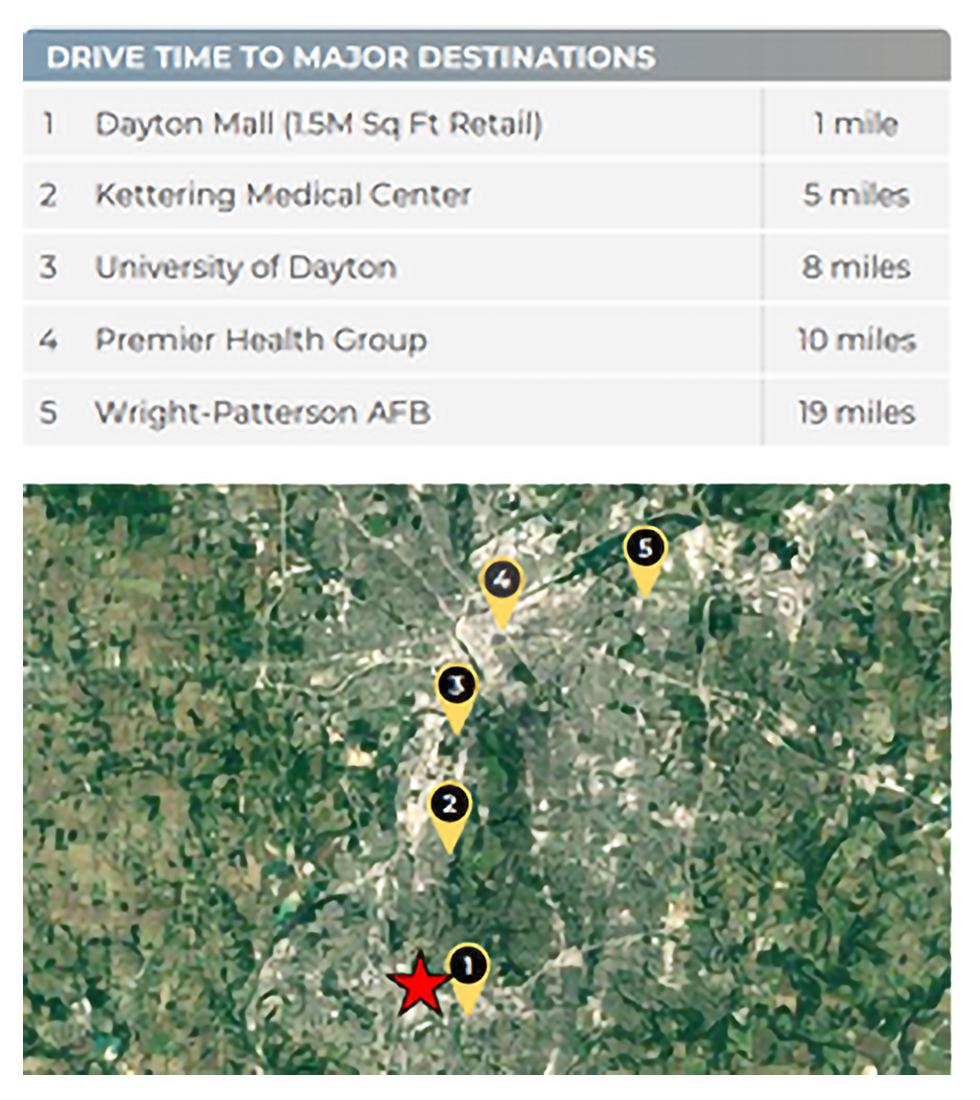 Dayton is the sixth largest city in the state of Ohio, with a population of over 140,569 residents, while the Dayton MSA has the 73rd largest population in the country at just over 800,000. According to Moody Analytics, the Dayton MSA's economy is anticipated to gain further traction, attributed by consumer-related industries and business services with its diversified economy. The area's quality healthcare system, manufacturing infrastructure with low costs, and stability from Wright-Patterson Air Force Base should bode well for the economy during both the near- and long-term.
This hotel will continue to be branded under Marriott's Springhill Suites brand of hospitality offerings, and we expect to secure a 15-year license upon completion of the renovations. The SpringHill Suites is designed to appeal to business and leisure travelers who are seeking an affordable hotel option with both space and style. SpringHill Suites are all-suite hotels offering in-room kitchenettes, large work desks, free daily hot breakfast, a fitness center, and a pool.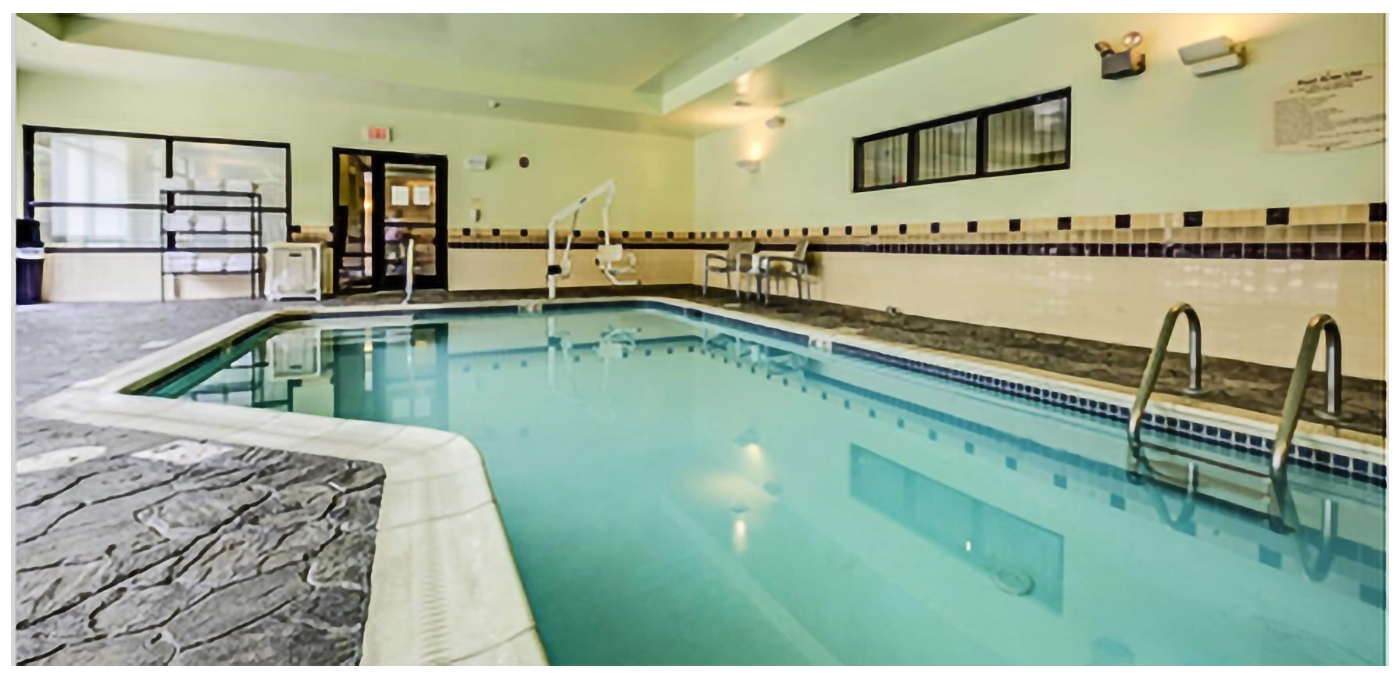 Price Waterhouse Cooper
is predicting that US hotels will improve annual occupancy rates to 63.1% for 2022. They also note that room rates (ADRs) surpassed 2019 levels for almost all of the last nine months. Because operators have had to tighten their belts and really focus on best practice revenue model strategies, PwC now projects that ADR will increase 16.9% for the year, with resultant RevPAR increases of 28.1%.
We are excited to see what the future holds and feel that we will be perfectly poised to take advantage of the hospitality industry's resurgence at just the right time. With this acquisition, and the planned improvements scheduled, we believe we will be poised to capture strong gains in the coming years as America gets back to traveling. By renovating the hotel and hiring a top tier hotel management group, this asset will provide investors an opportunity to achieve strong, long-term returns.