I'm proud to announce our VC fund's investment in DigiBuild, a startup using blockchain to disrupt the construction technology sector. DigiBuild has first-mover advantage, deep team expertise, strong connections and support, and a great head start in harnessing a disruptive technology trend to

increase transparency and automation for faster, safer, more trustworthy business interactions. With this investment, we're getting exposure to an explosive, disruptive technology trend that is revolutionizing one of the oldest industries in the world.
The Value of One Single Truth
Founder Robert Salvador's genius was to see that blockchain could elevate the industry with an automated back-office function that could keep permanent, immutable records of events, agreements, payments and mark milestones met (or missed).
He calls it 'the one established truth.'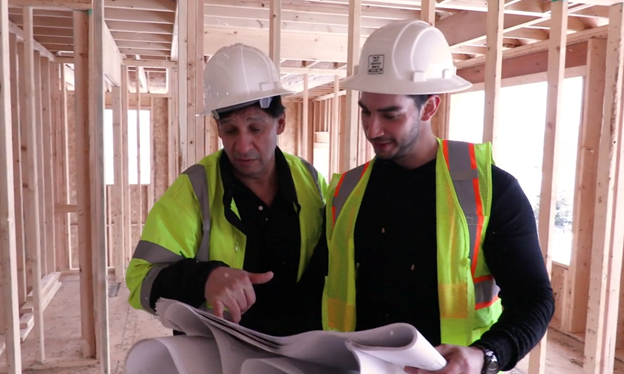 In complex construction projects that range from $5MM – $50MM, collaborative work takes place in a fragile ecosystem involving 50-100 disparate (and often distrusting) parties at any given time.
Fraud is a $1 trillion problem in the construction industry. By digitizing all paperwork (there are typically more than 750K documents per project!) and facilitating all interactions on the blockchain, those agreements are verifiable and provable.
On the blockchain, they are tracked, monitored, and made immutable, shielded and removed from the control of any one party.
Timelines become searchable, filterable, and comparable, which helps facilitate stronger communication, provide better data insights and improve processes as a whole.
For These Founders, It's Personal
The best companies come when founders are born to do something, and this description fits founder Rob Salvador completely. Rob grew up in the industry and watched his father struggle to survive as the owner of a small painting and drywall company that was caught in the behemoth that is the construction industry. Early on, Rob saw how money problems can spiral out of control in an industry rife with lawsuits, fraud, lack of trust, and a mountain of paperwork for every single job.
Rob has worked across many different segments of the construction industry, as general contractor, property developer, subcontractor and construction management company CEO; he has seen virtually every problem in all of its forms.
Lots of people try to sell to the construction vertical without really having the necessary expertise. Because of his background, Rob brings a credibility that others simply don't have. In addition, he is charismatic and has a passion that goes beyond a typical entrepreneurial or clinical desire to simply "solve a problem and make some money." 
Cofounder April Moss brings a tremendous expertise to the company. She was an executive at Proctor & Gamble for 21 years. After that, she managed supply chain logistics for club stores like Costco and BJ's Wholesale, and spent several years helping companies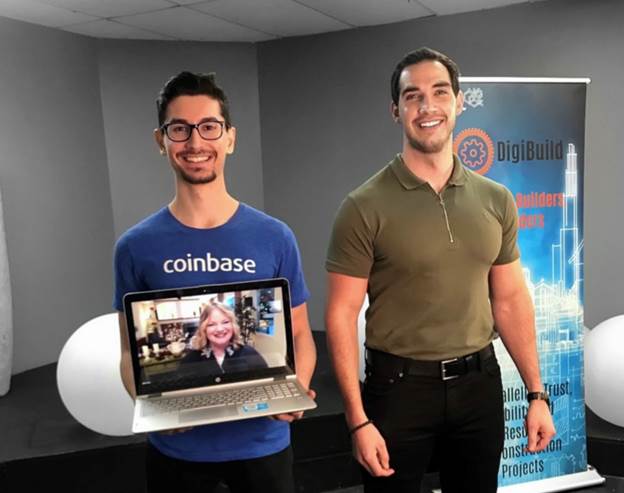 build strong customer sales and marketing teams. However, her passion for this industry starts way before all that.
She knows firsthand that construction is a tough industry. Her father was a contractor and subcontractor for many years, but when she was just nine years old, he took his own life. She later learned that, because of the inconsistency of work and difficulty in managing such businesses, there are 4 to 5 more times more suicides in the construction industry than the national average. In fact, construction continues to have the second highest suicide rate of all industries. April and her family know exactly how difficult it can be so when Rob explained what he was doing, she jumped on board.
The third founder is Ivan Franco, an engineer who is a full stack developer with impressive, in-depth experience from the work he has done as a blockchain developer for Coinbase, a major player in cryptocurrency.
Blockchain: Accountability, Accuracy, and Streamlined Paperwork Processing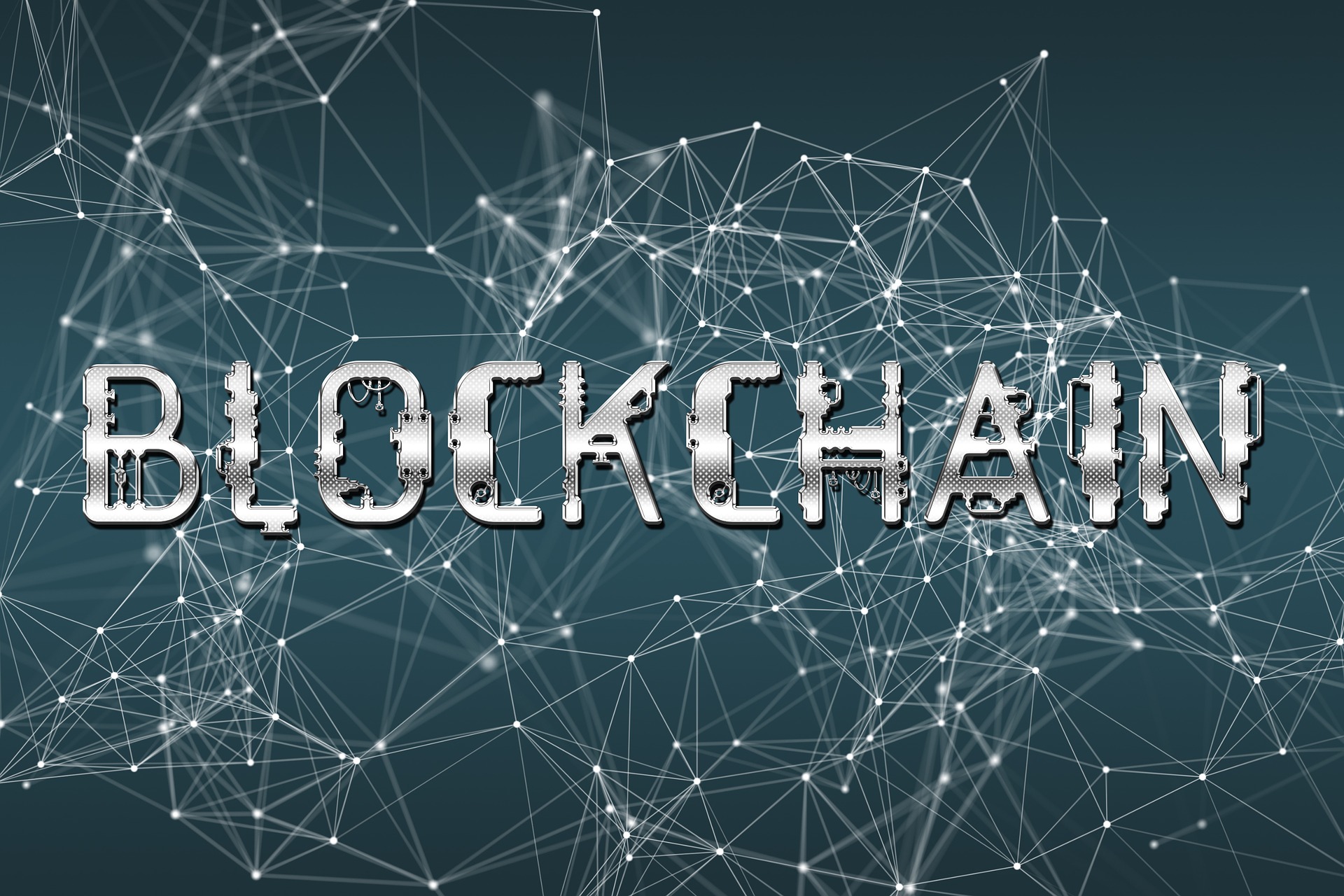 Like all good start ups, Digibuild is a company born out of necessity. Blockchain is still in it in its infancy, and we have only begun to explore the possible uses. However, according to the IDC, enterprise spending on blockchain solutions will grow to $18B by 2024, representing a 46% CAGR.  While most people associate blockchain with cryptocurrency like bitcoin or Ethereum, it actually has far more promise for other industries, as DigiBuild is proving. Blazing a path here, DigiBuild is leveraging blockchain's ability to secure and keep a permanent, immutable record of contracts, events and agreements. Without an intermediary, the technology is able to mark milestones as complete and process payments reliably.
Skeptics have wondered if this industry, traditionally slow to adopt innovation, will really embrace blockchain and other associated technologies, but the more the DigiBuild team explored, the more they have found that blockchain answers exactly what is needed for trustworthy interactions between the broad spectrum of diverse, often distrusting partners who comprise a construction job. For example, blockchain can confirm for contractors that materials have been delivered and automatically generate documents, such as invoices, which can then automatically release payments out of escrow. Bringing automation to a traditionally unsophisticated industry is a challenge, and DigiBuild has 'first mover' status.
Naturally, we do quite a bit of due diligence for any investment we make, interviewing customers as well as other investors. One industry giant we spoke with has concluded that blockchain 'could revolutionize the way that project teams build in the future' and that 'adoption is closer to reality than it is far away.'
Risk Mitigation, Supply Chain Management and More Reliable Payment Processing
Naturally, the product itself is ever-evolving but seeks to address the major pain points within construction. There are currently three key components to DigiBuild's customer offering:
Procurement

: DigiProcure allows all crews to collaborate on all material purchases, order management and delivery to the jobsite.

Project Visibility

: The transparency of all stakeholders' transactions across one connected, DigiVerifyplatform eliminates risk and increases productivity because every transaction is searchable, verifiable and can be seen and acted on by all stakeholders.

Payment

: The DigiPay system streamlines payments by automating the collection of critical lien waiver documents so everyone can be paid up to 4X faster than other solutions.
Early Support & Powerful Partnerships
Many of the biggest construction companies understood early on what DigiBuild was trying to do, which has built momentum for the company. They have witnessed a groundswell of support and has benefitted from several different backers early on, both in terms of financial support as well as mentorship:
They were finalists in legendary investor Tim Draper's Meet the Drapers (note: Tim was one of the first investors in my company, Vungle, as well).
VCC is one of the largest construction companies in North America and is rolling out their products on a large scale 
DigiBuild raised a $2M seed from Tim Draper, Bluefield Capital, Build Technologies, and Republic
Backed by Y Combinator and currently in their S21 batch
In addition, they launched on IBM's enterprise-grade platform HyperLedger. With the help of IBM, they were able to leverage the relationship to garner even more research from several partners during an innovation summit to further refine the product and extend their reach.
Research and Industry Backing
Rob and his team built a strong base of initial research through 30 of the industry giants. Because they conducted so much research early on, they have been able to secure contracts from and/or beta testing programs in over 30 of those top customers in the construction industry.
The Global Market to TAM & SAM
The global construction industry is $10T, while the total addressable market (TAM) is a healthy $9B. The immediate serviceable available market in calculated to be $300M. A particularly lucrative market segment is unions; while not a group that would be obvious as early adopters, unions can use blockchain to help audit any job, which strengthens proof of their work. This path and others would result in rapid uptake of Digibuild's solution.
All of this background is impressive, but it always comes down to whether a company can deliver something customers want profitably. DigiBuild has three different revenue streams identified and a customer base that they project will grow to a total $68M+ revenue by Year 5.
Blockchain is transforming businesses as we speak. DigiBuild is on the leading edge of that transformation. Construction is a $10T industry. If all future financial transactions are done via blockchain (as many believe), DigiBuild is perfectly poised to lead the way forward for the industry. We're thrilled to join forces with the team and to watch from our front row seat.