Relationship Hero is a platform that pairs users with on-demand professional coaching for any imaginable relationship or dating challenge, and I'm proud to be an early investor.
Smart Startup Investments
When I asked my mentor, Ben Narasin from NEA, for advice on investing in startups, he outlined for me the five things he looks for in any investment he is considering: People, People, People, a Great Idea and a Huge Market. That rang true for me, especially for my investment in Liron Shapira's Relationship Hero. 
People:
Liron Shapira was the technical co-founder of Quixey, a mobile search rival to Google which raised $130M. I admire anyone who has the ambition to take on Google, and Quixey was a search engine for apps that did just that. I had the pleasure of working with Liron in the mobile industry when I was CEO of Vungle.
Liron writes extensively about building companies, and I always enjoy reading what he has to say. One day, I caught up with Liron in a local restaurant when he explained what he was working on. I later used his product and was inspired by how quickly he iterated on customer feedback. He coded the platform in JavaScript by himself and is very hands-on. He is a world-class entrepreneur, and it was a no-brainer to invest in him.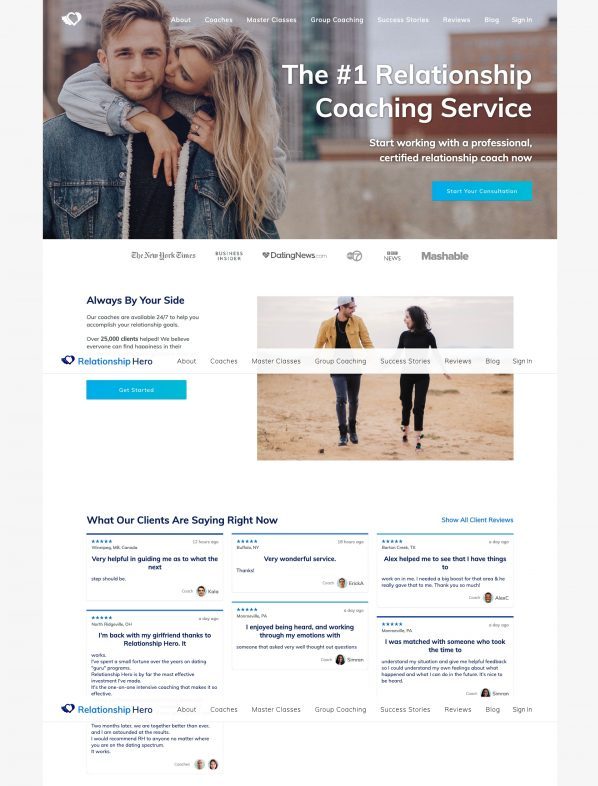 Great idea:
Relationship Hero is actually a simple idea that modernizes an activity that is as old as time – using technology to connect experts with people in need of relationship help. 
When Liron and his cofounder Lior Gotesman looked at the existing resources available for someone looking for relationship advice, they found an abundance of face-swiping sites, platforms that display peoples' profiles and try to make a match, as well as long lists of marriage counselors or expensive therapists, but they found nothing that could help interpret the sub-text of a flirtatious text or stave off afternoon nerves regarding the coming evening's perspective date. That's where they saw their opportunity.
They were intrigued by the success of other online therapy platforms — BetterHelp.com and TalkSpace.com — and thought the same approach could be adapted to appeal to people navigating relationships.
Huge Market:
It should go without saying that the market for relationship advice is enormous, but the co-founders worked to try to quantify that further. They found that an estimated 30 million people are proactively searching for therapy. 
The founders were determined to offer a practical service aimed at the midsection of the market, an approach far more personal than AI-based chatbots, but less intensive than clinical mental health services. The average subscriber spends over $200 per month inside the app, through service-by-the-minute plans or ongoing subscriber packages.
Relationship Hero has popularized coaching models that last as long as any relationship — one that could even see people through multiple phases of romantic evolution. The same coach could help someone through first date jitters, delicate discussions of intimacy, and consternations around trying to win back an ex. This approach to long-lasting coach-consumer relationships provides a greater likelihood for consumer affinity and creates more opportunities for generating steady revenue.
There are a few other reasons that Relationship Hero is a strong offering:
Differentiation Through Technology
The secret sauce for Liron's and Lior's business model is their hidden strength in proprietary technology. Liron put it this way: "Of course we put a lot of time and attention into making sure we have well-qualified, highly-trained coaches, but it's equally important to make sure that our technology facilitates the connection between client and coach in an easy and user-friendly manner. Typically, an appointment with dating coaches can take weeks or months to take place, and most people want to talk about their issues NOW.".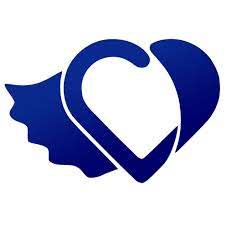 Relationship Hero makes the following options available:
Users can choose a coach based on their specific needs and coach availability. The platform is also intelligent and can recommend coaches. 
If users prefer, they can choose to join a group coaching session and talk with other people who are struggling with the same challenges they're facing.
Tech tools in the app allow users to upload screenshots of conversations on Tinder or other dating apps for immediate analysis and feedback.
Naturally, privacy and confidentiality are of paramount importance — the founders prioritized site encryption for both conversations and payment.
Upside Potential
Over the past few years, the company has expanded its offerings to include group coaching programs, master classes, and other affordable options to involve a wider range of users and make help more widely available. They're looking to expand their services to other markets, adding French and Spanish-speaking coaches to make the programs more accessible. When asked what he has in store for the future growth of the company, Liron told me this: "We've only just scratched the surface with our offerings. We have proven that people care enough to spend money to build strong relationships, and we see it as our job to facilitate better coaching and better relationships through our platform." This is why I invested in Liron and his start-up, Relationship Hero; c
lick here
to learn more about them.